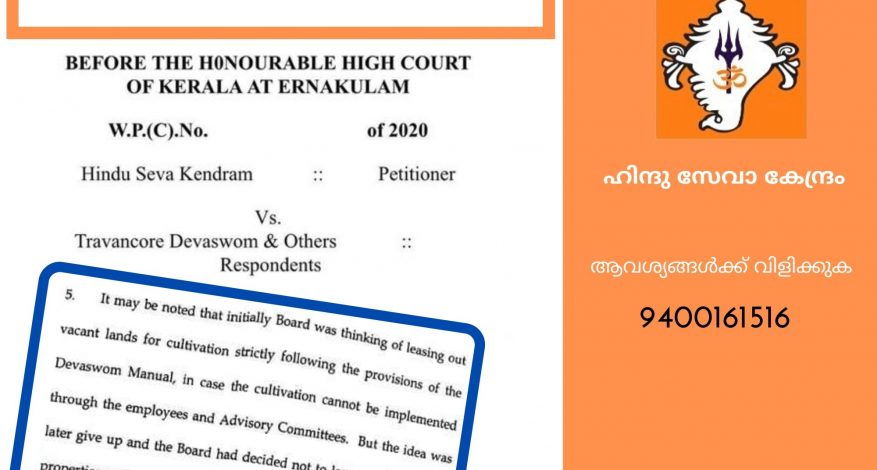 News
Devaswom Board backs out as Hindu Seva Kendram Challenges
Devaswom Board withdrew from its decision to lease the temple lands for agricultural activities. Hindu Seva Kendra had filed a case challenging the decision to lease temple land for cultivation. The Devaswom Board has ordered the withdrawal of the notification.
Honorable High Court had directed the Devaswom Secretary to submit a report regarding cultivation on temple lands. The Devaswom Board was also criticized by the High Court for violating its promise that the land would not be given for agricultural activities before the court decision. However, CPM comrades carried out activities at Vazhappally Mahadeva temple, despite the court's decision. Though fully aware of the court's directive,Assistant Commissioner had given permission to proceed with agricultural activities. The Government's motive is clear that to establish CPM domination on temple land and destroy the sanctity of the temple. As per agreement for cultivation, one-third of the harvest is for the Devaswom and the rest for the Society of Comrades.
However, protest organised by Hindu Seva Kendram with other Hindu organizations forced Devaswom Board to revoke such agreement. Consequently, the CPM conspiracy went in vain once again.
Hindu Seva Kendram : 9400161516