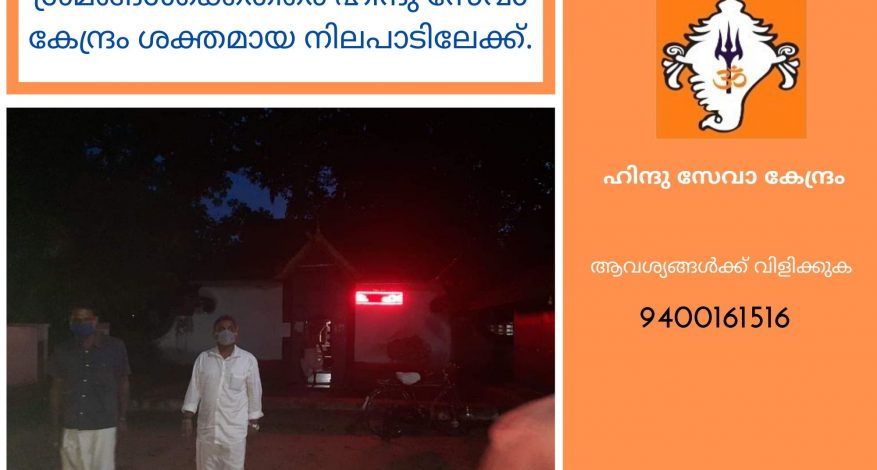 Current Events
Hindu Seva Kendra takes strong stand against encroachments on temple land
Adv.Pratheesh Viswanath along with Adv. Krishna Raj visited temple lands at Paravur, where encroachments of lands were observed. Hindu Seva Kendram will extend legal support to end encroachments and to take back the encroached lands including the land of Thatham Palli Devi Temple. Hindu Seva Kendram had earlier informed that legal action is being taken to reclaim the encroached land of Mannupuram Kiratamurthy Temple at Chalakkudy, and Palluruthy Azhakiyakavu Devi Temple which the Christian community and CPM were trying to encroach upon, respectively.
Earlier, Hindu Seva Kendram had questioned the Devaswom Board's decisions and the involvement of other forces against the will of the devotees in these matters.
If there is a temple land encroachment in your area or knowledge, you can inform us.
Hindu Seva Kendram Us: 9400161516