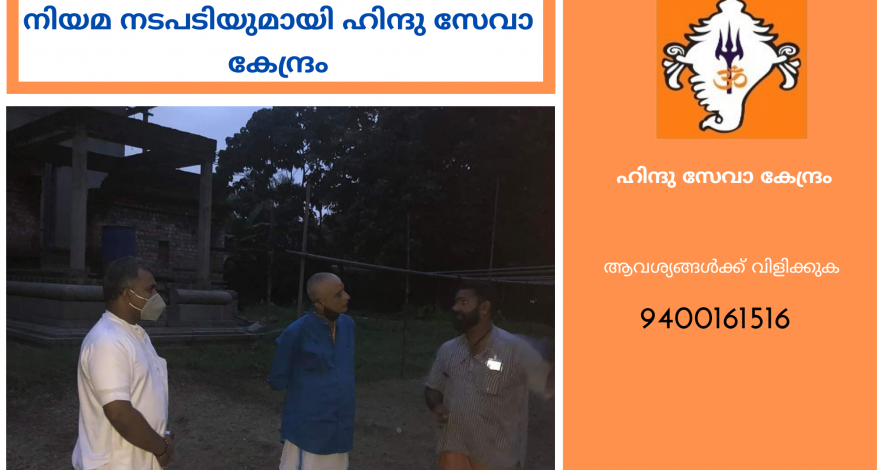 News
Hindu Seva Kendram extends legal support to recover encroached temple land in Chalakkudy
Adv.Pratheesh Viswanath along with Adv.Krishnaraj visited Chalakkudy Mannupuram Kirathamoorthi Temple where Christians tried to encroach the temple land.
Hindu Seva Kendram will provide complete legal support to recover the encroached land.
Earlier, Hindu Seva Kendram had questioned the Devaswom Board's decisions and the involvement of other forces against the will of the believers in these matters.
Hindu Seva Kendram 9400161516