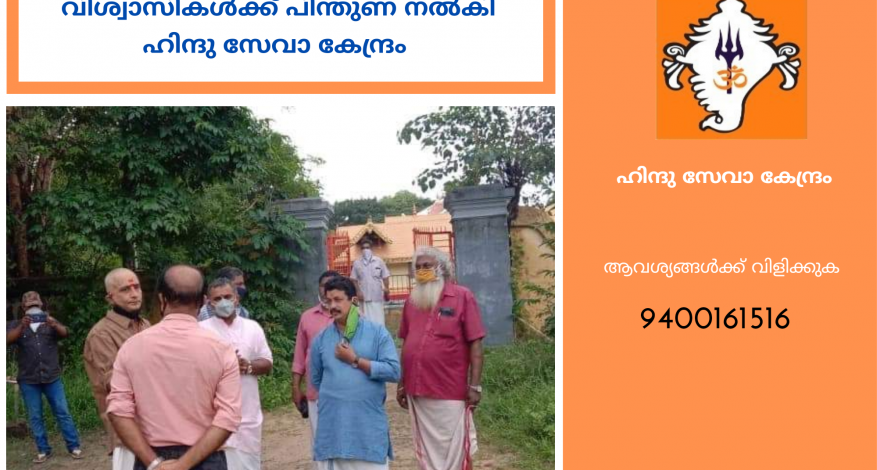 News
Hindu Seva Kendram to support devotees on temple land encroachment issue
Adv.Pratheesh Viswanath and Adv.Krishnaraj visited Palluruthy Azhakiyakavu Devi Temple where CPM tried to encroach and alienate the temple land.
Hindu Seva Kendram has extended its whole hearted support to the devotees who protest against such encroachment.
It was decided to approach the High Court through Adv. Krishnaraj. In the previous events also Hindu Seva Kendram had questioned Devaswom Board's decisions and the involvement of other forces against the will of the devotees in such similar matters.