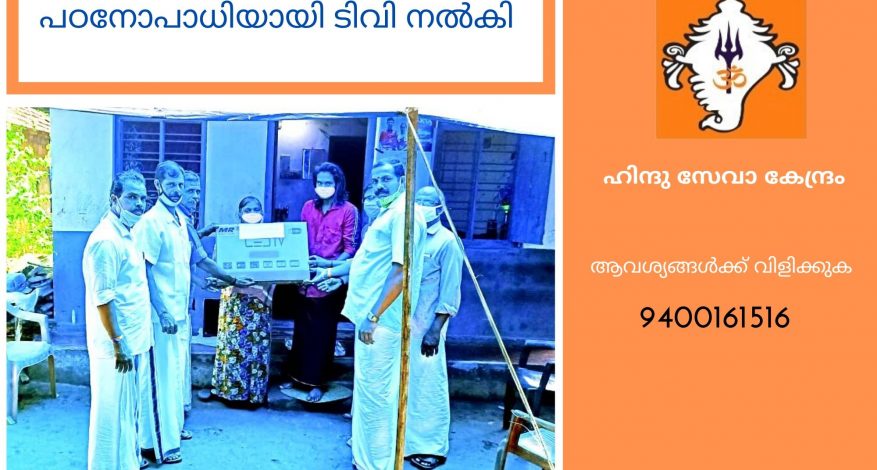 Educational Assistance
Hindu Seva Kendram arranges TV for online learning
Hindu Seva Kendra provided assistance to a fourth standard student who haven't had facilities to continue studies through online. Subramanian's daughter Archana in Palakkad Mannarkkad Kumaram Puthur panchayat was given a TV for online study through Hindu Seva Kendram. The child's father is unable to speak and her mother is sick and the family was in difficulty in continuing her studies. Hindu Seva Kendram expresses sincere gratitude to "Aluva Boys", an organization based in Aluva, for their assistance in providing TV for the child.
Hindu Seva Kendra has provided TV and mobile phones to many children across the state through their various centers.
You may contact your nearest Hindu Seva Kendram for your requirements.
Hindu Seva Kendram 9400161516