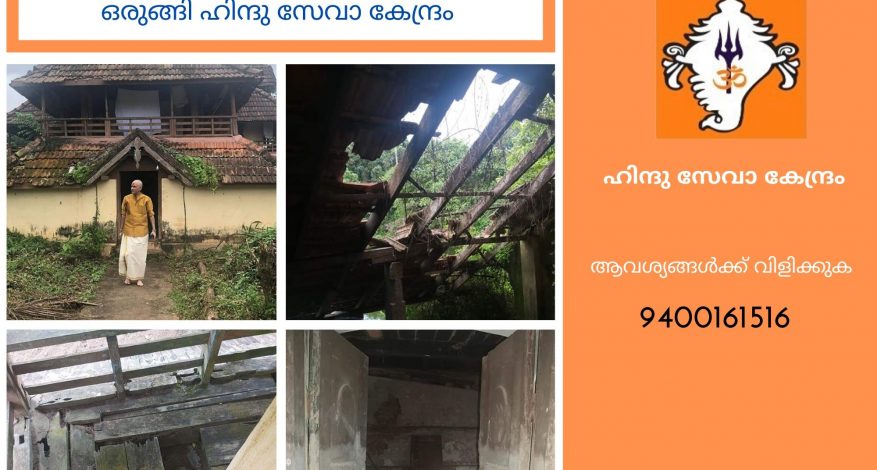 News
Devaswom Board disregards Thiruvalla Sreevallabha Temple ; Hindu Seva Kendram to move legally
Thiruvalla Sreevallabha Temple is another example of the deceit of Devsawom Board to the Hindu community and devotees.The sacred "Jalavanthi" of Thiruvalla Srivallabha temple is in a very deplorable condition. Jalavanthi is the sacred pond in the temple and adjacent to it is a two storey structure where priests of the Sreevallabha temple takes bath and rest. The relevance of 'Jalavanthi" is as important to as the temple, as the priests have to perform important daily rites inside the Jalavanthi during the Sreebhoothabali at the temple.
However, current state of the Jalavanti is shocking. The ancient architectural structure can collapse at any time. Recently, a preist was barely escaped from a roof tile without falling on his head. None of this matters to the Government or Devaswom Board and both of them are deceiving Hindu community and devotees.
Hindu Seva Kendram founder Adv. Pratheesh Vishwanath along with Adv. Krishnaraja visited the temple. Hindu Seva Kendram is preparing to take a strong stand against the negligence of the Devaswom Board towards the temple, its employees and the Hindu community. Hindu Seva Kendram will challenge Devaswom Board in the court.
You may inform Hindu Seva Kendram for any such injustices to the temples in your knowledge.
Hindu Seva Kendram 9400161516