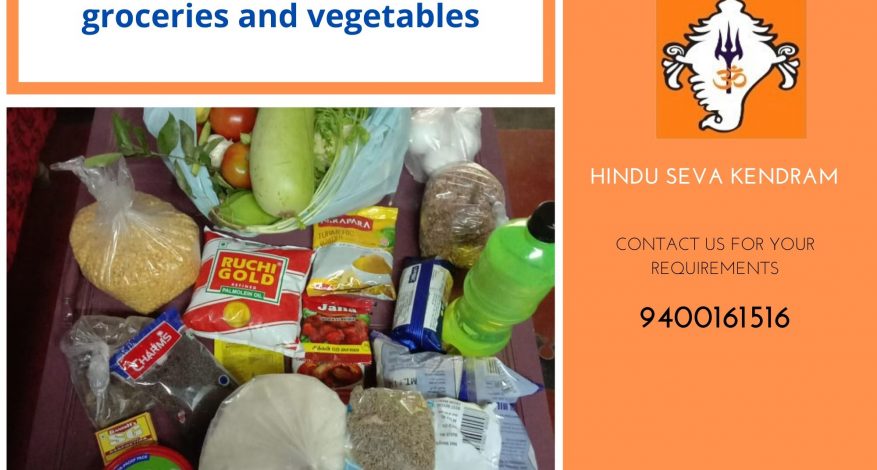 News
Hindu Seva Kendram provides groceries and vegetables
Hindu Seva Kendram extends assistance by providing vegetables and groceries for a month for Biju, a native of Kongad, Palakkad. The service is as per Annalakshmi Yojana of Hindu Seva Kendram.
During the Covid Lockdown time, Hindu Seva Kendram had distributed groceries and vegetables through the Annalakshmi Yojana to several Hindu homes. Many of the underprivileged families are in dire straits due to the lockdown. Hindu Seva Kendram provides this service through its various centers at panchayath level across Kerala. Apart from this, Hindu Seva Kendram has a number of schemes such as Annalakshmi Yojana to eradicate poverty, Sanjeevani scheme for medicine and treatment, Hridayapoorvam Scheme to assist surgery for children, religious schools, legal protection, anti-conversion programs and many more.
To know more about Hindu Seva Kendram in your locality or to start a Hindu Seva Kendram unit in your locality and to know more about the schemes, you may contact Hindu Seva Kendram.
Hindu Seva Kendram 9400161516